During the year 2014 the Misen Group led Joint Activity ("JA") reached the following milestones:
The Misen Group's capital expenditure in Ukraine related to the JA activity during January-December 2014 amounted to KSEK 209,031 (KSEK 370,668 in 2013), reaching the total acquisition value of the closing balance of 2014 at KSEK 778,133 (KSEK 1,797,768), calculated using exchange rate of 31 December 2014.
8 wells have undergone complete renovation during 2014, making the total number of operational wells 64.
14 wells are undergoing workover.
2 Booster Compressor Stations have been commissioned.
10 Booster Compressor Stations are under construction.
The gas balance situation and constrains imposed on the JA's ability to dispose of its production entitlements have forced Misen Energy AB (publ) to introduce a temporary measure of suspending new investments during Q1 2014. With the positive developments related to the gas balance and renewed sales that took place during Q2 2014, this temporary measure was revoked and the investment program was resumed. This allowed to finish construction of two Booster Compressor Stations ("BCS").
The combined capacity of two BCS commissioned during Q2 2014 is expected to generate an increase of gas production to the JA in the range of 3-5%.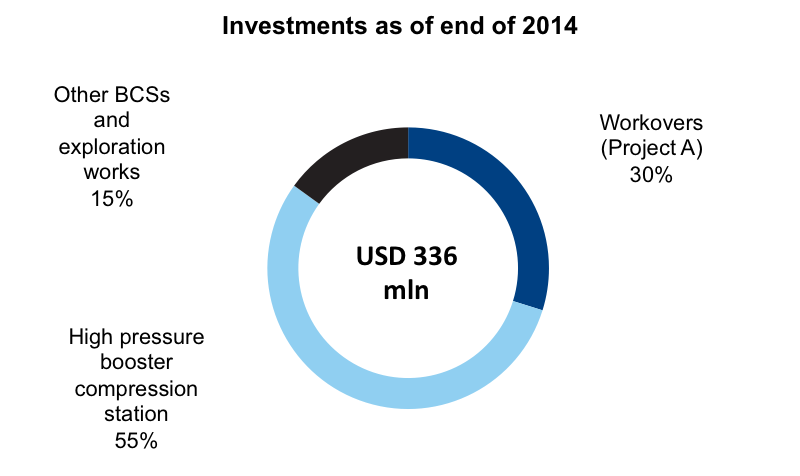 For up-to-date information please follow our Financial Reports and press-releases.